Gain the Trust and Confidence of your People
Implement a phased 'return to workplace' plan
that your employees trust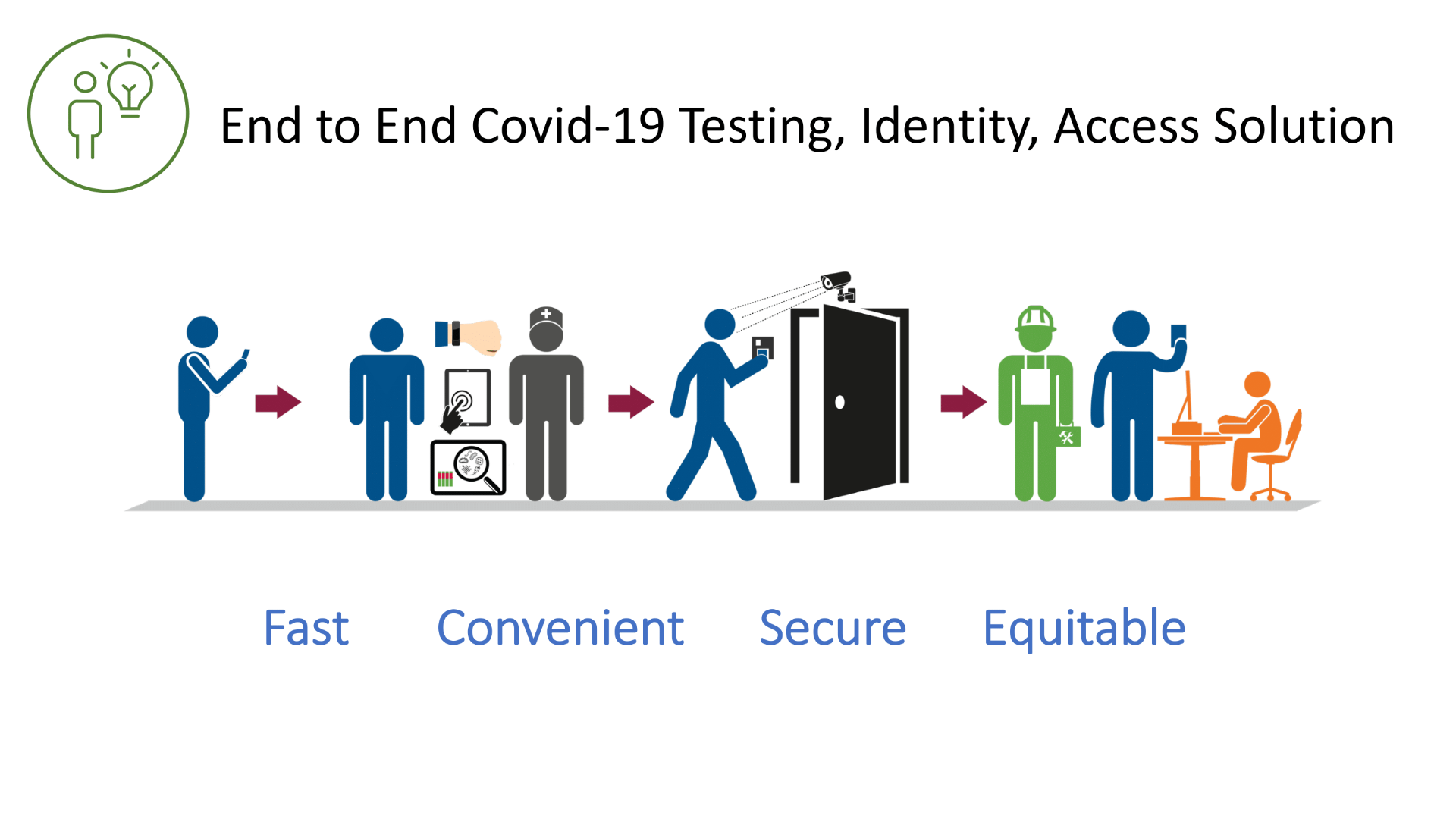 Covid-19 Antigen Test Kits*

Covid-19 Antibody Test Kits*

Certified health professionals

Secure, HIPAA-compliant networking

Secure: HIPAA-compliant database

Registration and scheduling application

Biometric Identity Assurance (GDPR-compliant)

Unlimited use of biometric identity for access control

On-site installation & quality assurance

Rapid Replacement Service
*Test kits include all test vessels and accessories to obtain blood, nasal, and saliva samples and complete testing
How far along is your organization's 'return to workplace' plan?
Return to Workplace plans that focus on the wellness of your employees
We work with you to get your essential workers back to the workplace and assure all employees that their safety and wellness is your highest priority.
Access to technology infrastructure that adapts to changing requirements
Health and safety practices that comply with state, CDC and OSHA guidelines
New tools and skill sets that support learning, wellness and inclusion
Special considerations available to all employees returning to your workplace
Protocols and guidelines for in person meetings
Phasing options
Return to Workplace plans that employees trust will safely put them back to work.
Please complete survey to help us create a plan that meets your needs